October 24, 2014 in Robotics
By Bill Webb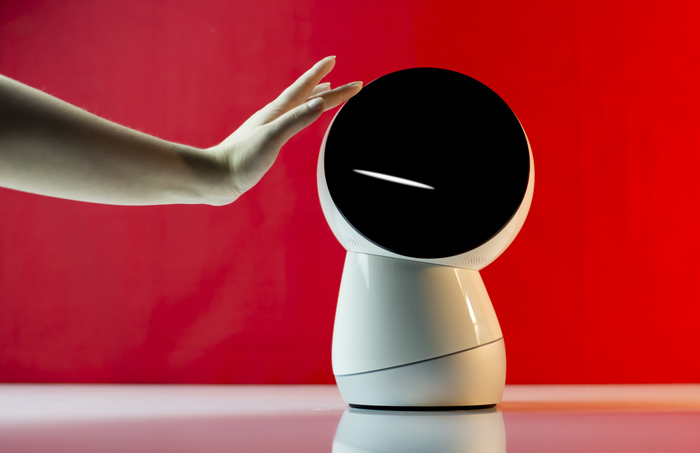 What is a social robot supposed to look like? We have asked ourselves this question many times during the last year. HUGE design was fortunate enough to be partnered with the Jibo team and tasked with creating the industrial design/look and feel for Jibo. At first, it seemed that our lack of experience designing anything remotely close to a robot might be a problem. We quickly learned however that this product needed to be unlike any existing robot, and a fresh industrial design was going to be a crucial part in defining this new socially charged experience for users.
The idea of robots being a part of our daily lives is a controversial topic to say the least. It seems everyone you talk to has a strong opinion about the issue as well as an equally vivid image in their head of what a robot looks like. Cliché robot visuals are everywhere in our culture and much of it heavy-handed and unflattering. Popular images conjure a complicated machine with poorly simulated human-like parts mixed with exposed joints, sensors and lights.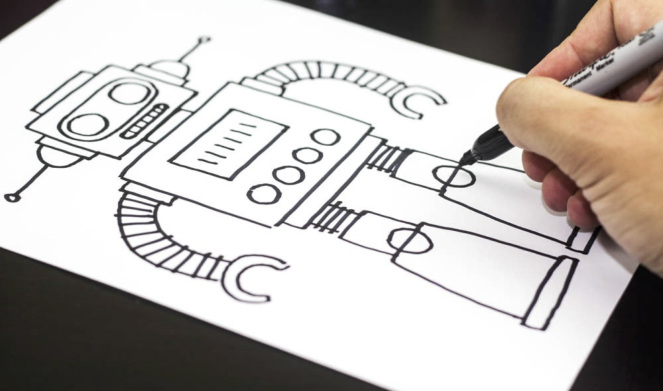 Robots have looked the way they do for a good reason. Most of these machines are a collection of motors/sensors/chips/joints that strive to mimic the movements/appearance of lifelike beings. The overtly mechanical look is driven by physical necessity, allowing these machines to do real work in a very task-oriented manner.
A social robot is a very different machine however. The vision that Cynthia and the Jibo team laid out to us almost a year ago painted the picture of a socially connected, intelligent home companion. Its primary skill would be its ability to emotional connect with its user and become a helpful extension of the family. Jibo would have no need to zip around the house on 2 wheels or reach over and pour you a glass of water. Instead, its movements, expressions and communication all needed to be focused directly on the user in a subtle and pleasing way. This robot's primary mechanical task was to make you smile J.
Every design project has unique challenges and this one was certainly no exception. How do we erase the visual constructs of what a robot is supposed to look like and focus this new experience? What qualities will make this little machine deliver on the promise in sophisticated, visually bold way? John Maeda, renowned graphic …read more
Source:: Robohub News Feed